Next Chapter
I will always remember my sophomore year, when I heard God speak to me.

He gave me a picture of VKC, and he said I will bringing revival to USC.

At the time, I had no idea how much that image would affect me.
Now the fellowship looked a lot different while I was at USC.
Around this time, the fellowship was about 40-50 people. There was no sense of mission. We had a full band leading Encounter, in which 40-50 people came. I remember year after year, the fellowship got smaller and smaller, and the group also became less diverse, and not just Asian American - but cantonese American. Steve was the only staff remaining, and he, along with the few remaining core students knew that something needed to change soon, or Intervarsity may not survive. I'm gonna read for you Cauchy Choi's, a previous student leader, account of what happened at Leaders Retreat January of 2009:
My very first leaders' retreat was January of 2009. We had 8 leaders and 1 full-time staff member. There was no Momentum. In fact, TCF was on a downward spiral of lackluster faith and lack of purpose. People came and went but it was more of a social thing for them or just "the thing to do" as a Christian college student. There was a small group of us who trekked up to Big Bear and asked the question: "Why do we exist as a fellowship on campus?" During this retreat, we prayed, we repented, and we wept for the fellowship (literally) and God began to put on our hearts to bring about change -- a change to see everyone, not just those on leaders, to become missional Christians who walked closely with God and also lived outwardly in response to that. And thus we sat for hours and drafted the new mission statement, one that would mean something for us and for the years to come. And it still remains to this day: To be transformed by God, reach the campus, and change the world. And the best part is, everyone knows it and strives to live by it! We dreamed big and somewhere out there is a list of what we dreamed could happen. My contribution to that list was to see SGM123 filled."
From then on, Steve and the leadership team began to rebuild the fellowship. Starting with a small meeting of students who wanted to learn how to be a witness and share the Gospel with their friends, called "Overflow". After a year of launching Overflow, we decided to get rid of Encounter (this was my senior year). We met in New North lounge every Thursday, students excited about God's mission to reach the campus started to rise up… actually go out and share the Gospel with the people on campus. We just had one person on guitar leading worship, a short message, and then we were all sent out to DO and GO apply what we've been learning. People didn't like this. In fact, the first semester of doing overflow, people left. People kept saying, "this isn't for me" "Intervarsity is becoming too much about outreach". People left, but the missional core of TCF grew larger and larger, and the fellowship began to re-form and rally around this core.
And then I graduated USC.
Upon graduating from USC , I was invited to be a volunteer staff at USC.
I was starting a small business on the side and had flexible hours, so I thought, what the heck. I also loved where the fellowship was heading, and desired to see God do more. So, I came on staff, hung out in the dorms here and there and soon found out that I was on campus more than any other campus staff worker at the time.
Steve, who was the Team Leader, caught wind and came to my house one night and invited me to consider full time staff. I laughed at him. In my mind I thought to myself, no way, I haven't even led a Mark Study, and you want me to become full-time. I'll just do the internship. And so I did.
I applied to be an intern and was offered Calstate LA and USC. I remember writing an email to Scott hall after my visit saying that I was okay going to whatever school and press send. The very next day, I felt restless. I sent one last email saying, I'm cool with whatever you choose, but I did get this word of revival my sophomore year at USC, and I desire to see it happen.
Scott said, we were thinking about putting you at Calstate la. But after your email about revival, we felt USC was the best fit for you.
And God started doing something amazing at USC.
Also, around this time, people also started feeling dissatisfied. We had all these missional gatherings but no place to invite our friends. So, we came up with this idea of having a large group gathering that would be welcoming for Christians and non-Christians with a topic that appealed to non-Christians. We called it - ENCOUNTER. At this point, the number of people at Overflow was about 50 people.
We had our first ENCOUNTER and about 80 people came! We did a call to faith for the first time, and someone decided to follow Jesus! THIS HAD NEVER HAPPENED BEFORE. In the past, we also maybe 1-2 people. We had it once a month, and more and more people started to come to faith.
Heading into the following year, in 2010, we made a decision to have Encounter every week. We booked SAL 101, did a call to faith in the beginning of the year, and we saw more people to faith. This has never happened before! The following year, we got placed in SGM and filled it, with close to 175 people attending. We had Cauchy, the alumni come, and he was in tears. This is what they desired to see, and it has come to being. We continued to grow and grow, reaching new pockets of campus, seeing more people come to faith, and we became the fastest growing ministry in the nation.
When it came time to process for full time staff. God was doing amazing things, and yet I was one of those people that didn't want to come on staff.
But I remember this moment. I had just come back from a conference for non-Christians called Can. This. Wait, and was crying by the many people who had come to faith. And I thought to myself, there are very few jobs in the world where I see people's lives radically transformed. They came on the island not knowing Jesus, and they came back from the island with eternal life.
The invitation to consider Team Leading came after 2 years of being full time staff. One would think, why not, but it would mean extending my contract with intervarsity at the end of my twenties.
And at the time I felt God inviting me back into business. I had heard stories of entrepreneurs at national staff conference use business to change the world, and I wanted to do that.
I went to talk to a business mentor of mine, he had mentored me in college, and still does today. And I remember telling him, I got offered to team lead, but I don't know if I should do it or do business instead. What he said to me surprised me. He said, you should team lead. You'll learn a lot about business and leading an organization through team leading.
I also remember going on top of a mountain to pray. God how would you want me to use my twenties. He gave me an image that many of you might remember, it was a someone taking out a trash bag, and inside the trash bag was a bunch of gold coins. And I remember God saying to me, I want you to use your life as if the world sees it as a waste, but I see it as value.
I also had remember that vision of revival at USC, and I desperately wanted to see it.
And so I said yes, yes to Team Leading.
During the first year, we saw trickles of revival.
The number of conversations doubled, from 25 people coming to faith to 50 people coming to faith in Intervarsity.
The following year, 70 people, the next 71.
In the past 3 years since becoming team leader, we have seen close to 200 people come to faith!
We became a ministry that sought to see lost people come to know Jesus.
In the past 3 years, this fellowship has engage and participate with social justice and hard issues of our day, like racism, black lives matter, immigration, sexuality, science and faith. So much so that they Dean of Religious Life publicly thanked Intervarsity for our work on campus in front of many other religious directors.
In the past 3 years, this fellowship has seen us infiltrate different parts of campus like Helens, LACI, Troy Camp, International Justice Mission, KSA Dance Off, Design for America, RAs, 180 Degrees Consulting.
In the past 3 years, this fellowship has seen us gather and pray. Pray for revival, and lead the way in uniting different fellowship across campus to come together and pray.
In the past 3 years, this fellowship has helped serve ArtCenter College of Design.
Do I think we have started seeing signs of revival? Yes! Do I think that revival has come? Not yet. I still desire us to see the entire bovard auditorium with people worshiping God.
Which leads me today.
I am 29, which means I have reached the end of my twenties. Lord, what do you have for me? Lord, what is the next step you have for me. This year has been a year of discerning for me.
There have been a lot of options, from continuing to team lead, to some other roles in Intervarsity, as well as to leave staff and do something else.
As some of you also know, this year has been incredibly hard for me. God has been bringing me up deep things for me, which has led me to a hard season of depression and anxiety. And I've been interacting with God, Lord should I press through my depression and continue to do campus ministry, or should I create space to deal with the deeper things that God has been bringing up with me?
After seeking God, I sought wisdom from my peers, mentors, boss, therapist, and my physiatrist, who all helped me to come to the same conclusion.
And that conclusion is, to go deeper in the things that God has been pressing me in, away from full-time campus ministry. And so as a result, this will be my last year on staff.
As I've interacted with God more about this.
He reminded me of a dream I had about 2-3 years ago. Revival was happening at USC, but I was at the back, I was observing it happen. I was a little frustrated at the dream, Lord I want to be at the front. And I felt God challenging, will you continue to seek revival, prepare the way for revival, even though you won't be at the front.
Last year, I started reading this book called "Strengthening the soul of your leadership" that really spoke to me. In the last chapter, it talked about the promise land, and said Moses led his people to the promise land, but never made it to the promise land. And then the author makes the case that it was Moses face to face moments with God along the way was his promise land.
And as I read this, this was before I had entered into a season of discernment, I thought to myself, Lord what if this is me, what if I don't get to see the promise land. And I felt God inviting me, Brian, what if you aren't the one that is leading when revival happens, maybe through this process, I want revival to be in those face to face moments with me.
My last day will be the end of February -
it is the end of new student outreach in the Spring, it is the end of the hiring season, it is the end of the current leadership team and transition to the new leadership team - it's a natural place of transition.
For me it has been a hard decision and comes with a lot of sadness. Continuing to press deeper in what God's been doing in me, mean leaving a job that I deeply loved and something I thought I was good at, and leaving this campus, this team, and these people that I love.
I love intervarsity. It has been the place where I came to faith, the place where I got discipled and learned how to follow Jesus. It was also the place where I gave my twenties, and If you count my time at USC with Intervarsity, close to 11 years of life.
There's also the perfectionist in me that likes to transition well, do well, have things passed on well, be perfect before I leave, but I keep having God tell me, Brian, things will never be perfect, Brian, I love you more than you know, I love TCF more than you know.
What's next for me, is press deeper in these things God has been bringing up, but I also feel God inviting me into business as mission. The type of business person and boss that I am today is so much different than the business person or boss I would have been without what God did through me during my time on staff.
What's next for the fellowship?
God continues to lead students to reach the campus. Alan our Full Time Staff, our interns and volunteers will continue to partner with the students to seeing God's Kingdom come on the campus. I'm excited to see what God will do in them and through them in this season. Sam Rizk, my boss will also be more actively coaching the fellowship as well. Join me in praying for the Lord to lead the fellowship exactly where He intends to.
My hope is that this fellowship would continue to grow, step up, take more risks, and wow me when I come to visit.
By so many measures, this fellowship is stronger, it's reach of the campus much wider, and filled with faith for revival than it was when I first became Team Leader. And that hasn't been solely on me - it's been on the Lord, and it's been because of all of you. We know the changes we made to see people come to know Jesus, despite the pain, despite things being challenging or hard, despite the risk we took. That seeking for revival doesn't stop with me leaving. We're just getting started. I believe the Lord is just getting started.
My hope for the future of the fellowship has never been on me, or even the other staff or leaders, it has been on Jesus, my ultimate hope.
We do this, we love the campus, not because the team leader or staff tells us to do so, we do so because Jesus first loved us.
The vision for revival has never been my vision. It has been the Lord's vision, given to use to steward and seek together.
And believe that it will still happen!
Powered by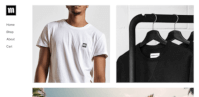 Create your own unique website with customizable templates.